TrueCut Cutting Mat 24" x 36"
TRUECUT CUTTING MAT
This is a large size 36" x 24", double-sided for extended use with angle reference guide lines with easy-to-see colors.
HIGHLIGHTS
Double-sided for extended use
Includes angle reference guide lines
Self-healing surface on both sides
Bias markings for bias strip cutting
Measured in 1/8" increments
Comes in three popular sizes
---
Key Features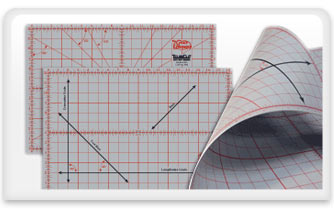 DOUBLE SIDED, DOUBLE THE USE
All of our self-healing mats are double-sided, so you get double the use! One side includes angle reference guides lines, the other side has bias markings for cutting bias strips. Use both sides to double the life of your mat!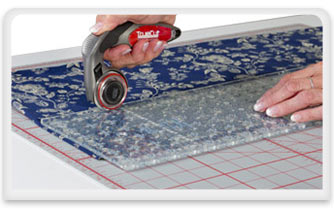 ENHANCED SELF-HEALING SURFACE
Our self-healing cutting mats have a center core made of a 5 layer PVC plastic, allowing the cuts to self-heal faster and keep the working surface smooth.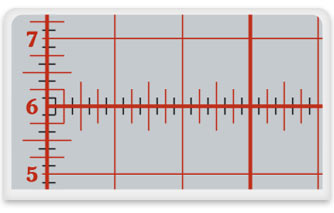 EASY TO USE GRID MEASUREMENTS
The grids on the TrueCut cutting mats are precisely measured in 1/8" increments in easy to see colors. Some other mats have numbers that become covered when the fabric is placed to the border. All of our mats have the numbers on the outside of the border, allowing you to accurately measure and make cuts all the way to the edges.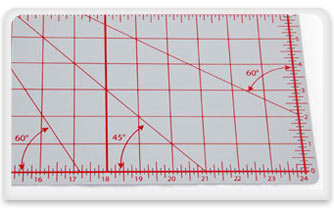 ANGLE REFERENCE LINES
All of our mats have angle markings for 45, 60, and 90 degree cuts.